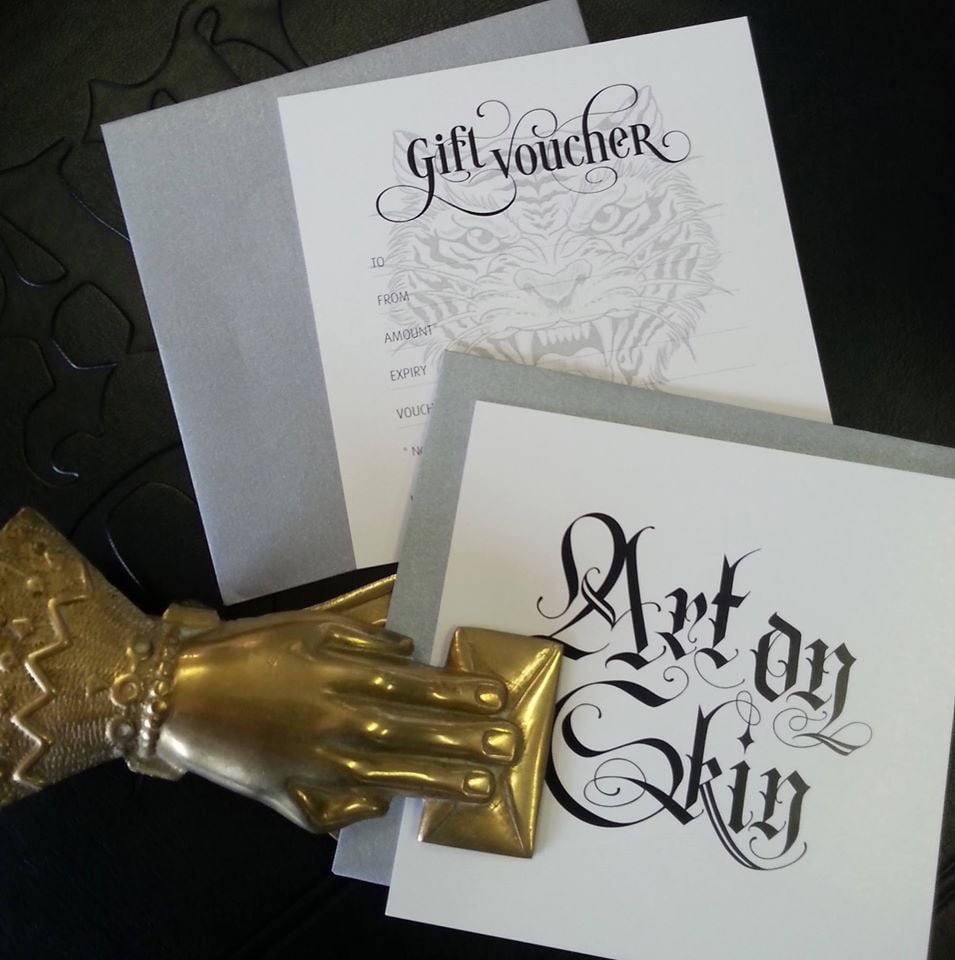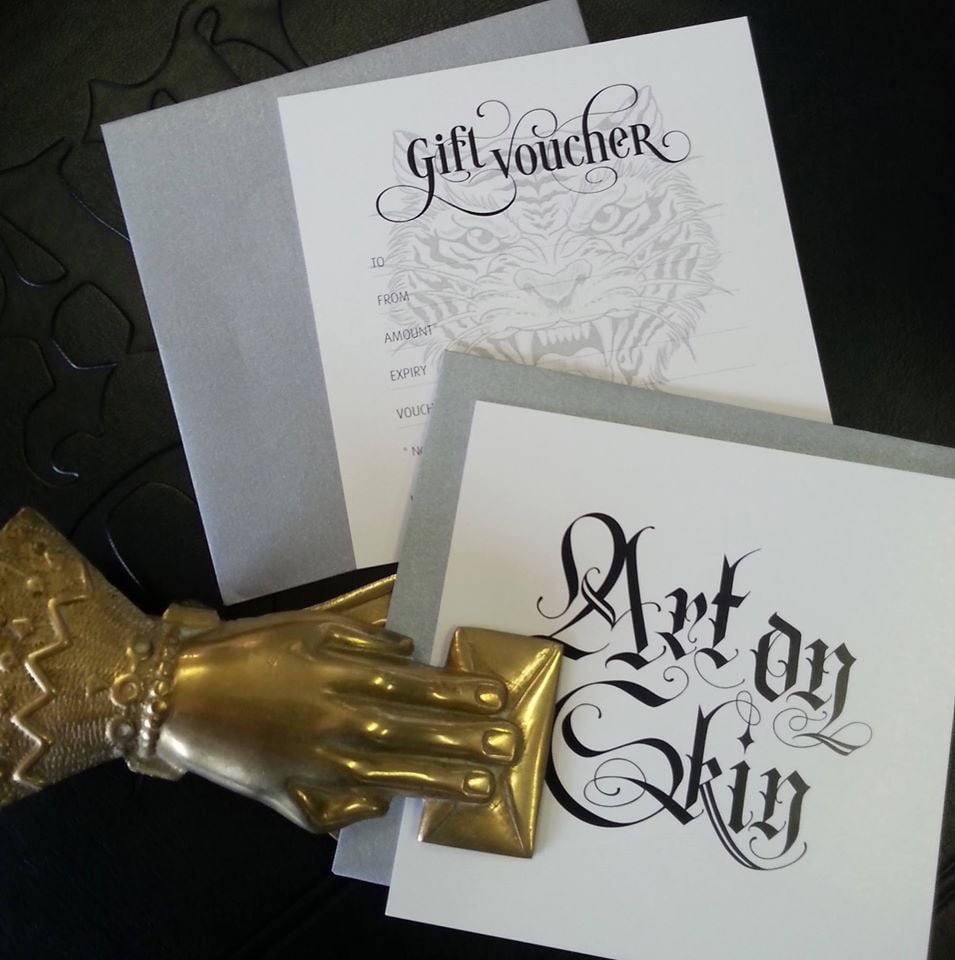 Gift Voucher
$50.00
Spoil your loved one with the present they really want. $50, $100, $200, $250 or $300 Voucher options (email us if you want to purchase a different amount) Valid for 3 years to use at Art On Skin Sydney for Piercings, Tattoos or Laser.
Pair your voucher with a shirt or an aftercare cream for express post shipping!
Vouchers are placed in an envelope sealed with wax so please include TO and FROM details (and short message) for the voucher in the notes/instructions section of your order or email to [email protected].